Reception Group 1 2019 - 2020
Mrs Rowson
Foundation Stage Teacher
Miss Reeson
Foundation Stage Teacher
Welcome to Foundation Stage FSRR
On this page you will find out about what we have been learning, finding out and doing.
Reception is a very important year at school and within the year we aim to provide the children with the tools that they need to ensure they have a successful learning journey at Marlborough. The children learn the values that are important to us at both Marlborough and in the wider community, to take responsiblity for their actions, to be tolerant and understanding as well as how to enjoy their learning and work in harmony with others.
We hope you enjoy discovering what life is like at Marlborough. As ever if you have any questions, please feel free to come in and chat to us after school.
Staff
The teachers in FSRR are Mrs Rowson and Miss Reeson. Miss Reeson started her maternity leave at the beginning of the Summer Term. Mrs. Banks-Razine is covering the maternity leave. She teaches on a Monday and Tuesday and Mrs Rowson teaches on a Wednesday, Thursday and Friday. Miss Tune is the teaching assistant for FSRR and is in all week. Mr. Dodd works as a higher level teaching assistant (HLTA) within the class on alternate Wednesday and Tuesday mornings.
Summer Term - Stepping Into Stories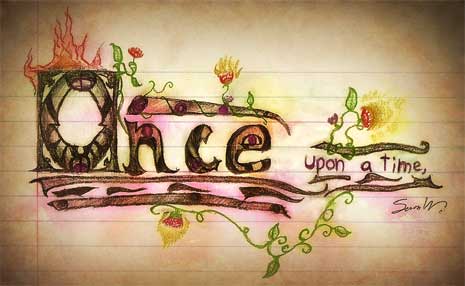 Our adventures this term will be based around stories both familiar and new.
We can't wait to let our imaginations go wild and begin exploring.
During the summer term we will continue to work on Communication & Language, listening carefully to stories and each other responding appropriately with comments, questions and actions. We are beginning to create our own narratives and using past, presesnt and future forms accurately. In reading, we are securely embedding our recall of high frequency and tricky words and are continuing to apply our phonics to decode words. We are beginning to read with more fluency and answer questions showing that we have understood what we have read. We are continuing to focus hard on our writing and are writing in sentences everyday. Thank you for all your support with this in your child's 'Home News Books' encouraging the children to share what they have been doing at home by drawing and labelling pictures, writing sentences and adding tickets, leaflets etc. Phonics and correct letter formation remains a high focus for us this term. In Maths we are exploring the 'teen numbers' and solving addition, subtraction, doubling and halving problems.
Please see the 'Curriculum Plan' and 'What To Expect When' files to get a clear picture of the types of skills we will be developing and exploring as the year goes on.
We will also add photographs to our gallery pages to do keep checking to see what fantastic fun and amazing learning has taken place.
Fruit Time - Snack and Chat
During the afternoon, we have a fruit or vegetable snack. This is a government initiative whereby children in the infants receive a free a piece of fruit or vegetable. We call this session "snack and chat". This time provides a lovely opportunity for the children to sit with their peers and reflect upon the day and enjoy a healthy snack.
Each day children require:
A small healthy snack for morning break only.
Reading books and diaries.
A coat (even when its not raining as we often go to the woods where it is colder)
A pair of wellies (to be left in school)
A spare set of clothes incase of an accident.
Useful Websites /Apps to access with your child
Websites
http://www.phonicsplay.co.uk/
This has some lovely games to help support our work on phonics. No need to subscribe click on free phonics play on the far right on the webpage.
There are some lovely games on here to support both Literacy Development and Mathematics.
Apps
twinkl 123 count to 20
Forest phonics
Tricky words
Phonics play
You can read
Useful activities to do with your child at home
Share books and read to your child. Talk about the pictures, characters, events and how they feel about them.
Make the time to intoduce new vocabulary when reading stories, visiting new places or experiencing new things.
Make up stories about toys, objects and journeys.
Encourage your child to spot letters, numbers and shapes in the environment.
Encourage your child to apply their blending skills to read words around them.
Count objects and talk about their size
Play dice games.
I spy
Files to Download
Reception Group 1: Messages items
There are no Messages items to display
Reception Group 1: Gallery items
There are no Gallery items to display
Reception Group 1: Calendar items
There are no Calendar items to display